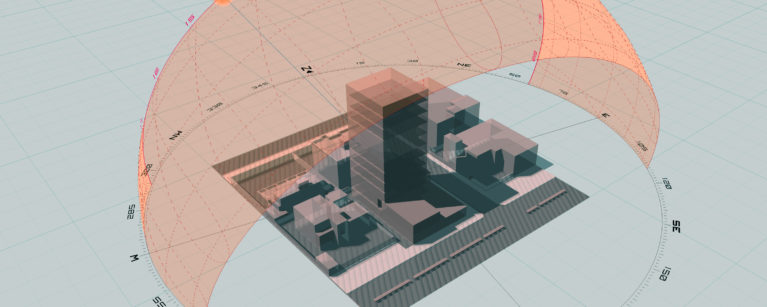 Sun studies help us understand not only the behaviour of light over time and its interaction with architecture. This type of approach is essential regardless of the geographical location of the building, not just regarding energy efficiency. The experience of users and their perception of space is determined by the way daylight interacts with the built environment.
The way openings are designed must satisfy three fundamental needs: views, illumination and sun protection. The way sunlight produces shadows on buildings changes by the hour and along the year, transforming the way space is perceived, which also affects the mood of users. It's been proven that productivity and relaxation levels can be different depending on the success of illumination strategies. These principles also apply when taking into consideration the building's relationship with its context, the way drivers and pedestrians perceive a structure from the outside is equally important in an urban setting.
Technology becomes a valuable tool to check how our designs maintain a constant and harmonious dialogue with natural light. 3D simulations allow us to approach sun studies effectively, evaluating views, protection against excessive sunlight and the effects of an appropriate illumination simultaneously for better comfort, productivity and welfare conditions.
The study of the sun in architecture also goes beyond orientation, energy efficiency and shadows. We consider the effects of sunlight on materials and how they react to constant exposure along the years.
Natural light reveals the true essence of architecture, so sun studies are excellent design tools that allow us to create spaces that work well under any light conditions.