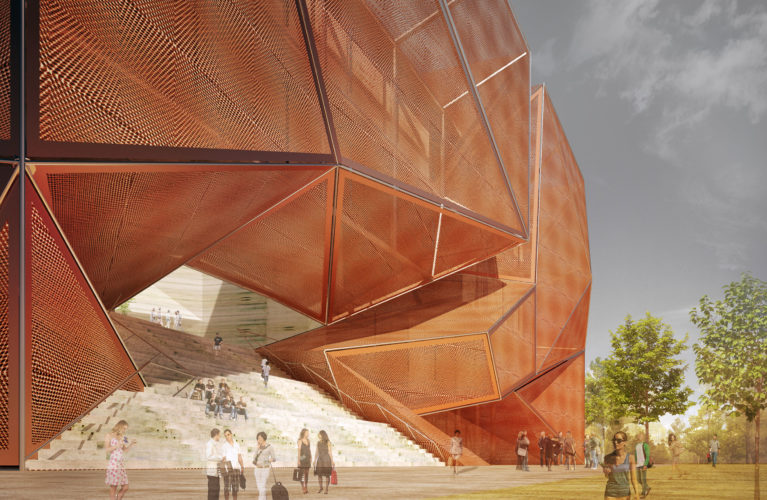 The building is a pure volume, a box wrapped in a metal façade that brings transparency and dynamism to the building.
This envelope of angular shapes, like crumpled paper, is made up of a steel structure and an expanded brass mesh that reflects the sunlight.
The result is a building with a resounding, dynamic appearance that invites exploration and contrasts with the trees of the urban park where it is located.