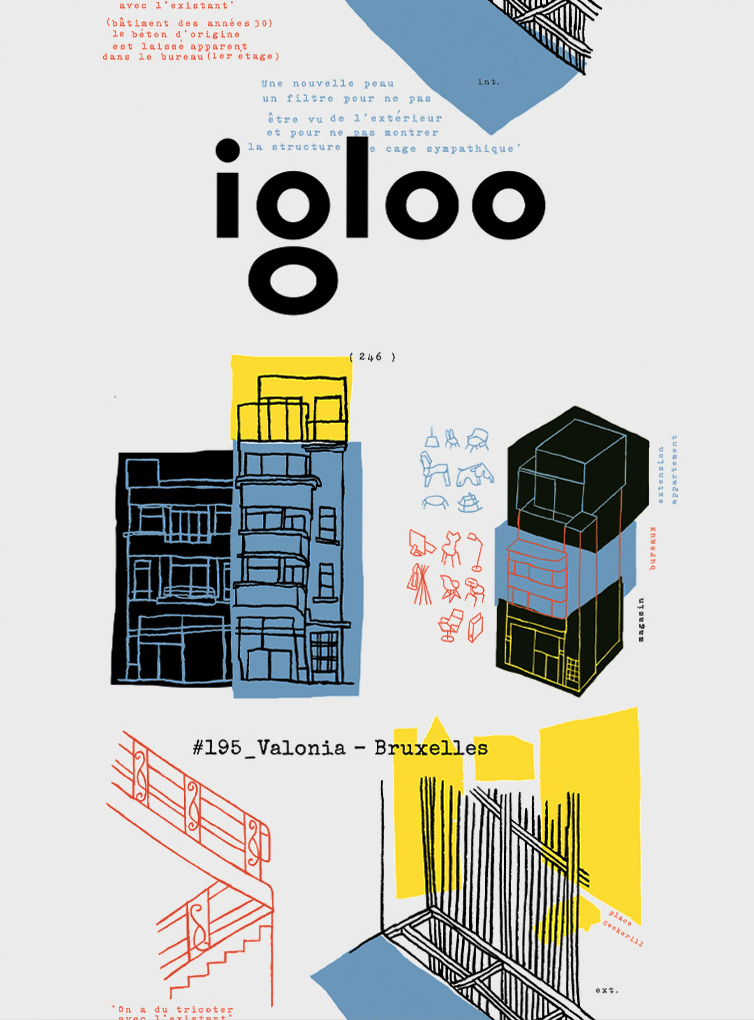 Igloo is a leading bimonthly Romanian magazine about architecture, urbanism, design and art.
The 195th edition of the magazine features the Zain tower in the international news section named AGENDA. These pages bring a carefully edited selection of the best architecture and design around the world.
The April-May issue of the Igloo magazine was launched during the COVID-19 pandemic, so the editor made the content available online for readers to enjoy it from home.
The Zain tower is a mid-rise twisting office building located in Khartoum. The iconic design has been featured in numerous online magazines.
Igloo Media
Romania, 2020
230x310mm, paperback, 202 pages