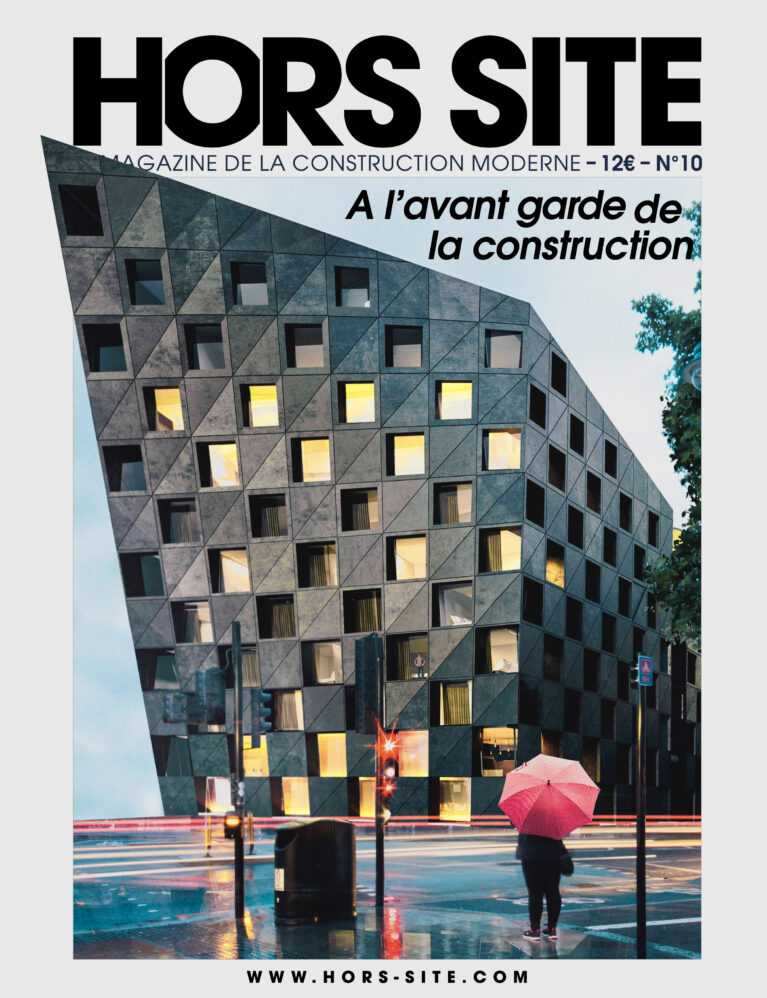 Hors Site is a magazine that brings together the world of manufacturing and building technology. The publication promotes a cultural and technical exchange to find sustainable and efficient construction methods.
Hors Site presents the latest and most exciting developments using construction and prefabrication technologies. The magazine brings a new dimension to key materials and systems – concrete, steel and wood – as well as to the products and sub-assemblies of building equipment manufacturers who work with off-site technology to streamline efficient construction.
The 10th issue of the magazine features the Shoreditch hotel on its front cover and explores the parametric arrangement of the building facade, conceived as prefabricated pieces of light-weight black concrete.
Les Éditions du Hêtre Pourpre
France, 2020
210x297mm, paperback, 65 pages